( Formerly of "For Mystic Minds" & "Psychic Eye Book Shops"- Green Valley)
Lori's Guiding Star
2510 Wigwam Pkwy. Suite 101
Henderson, NV 89074
*** FOR APPOINTMENTS CALL ***
702/260-0301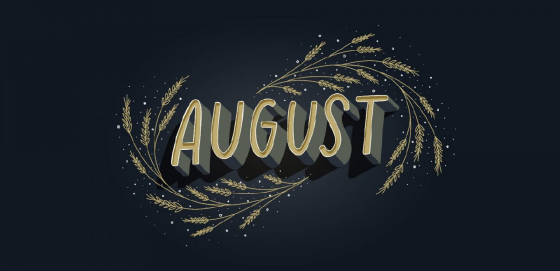 August starts on the heels of July's Dark "Lilith" Supermoon
"Unlike July's earlier new moon in Cancer, the Jul. 31 new moon rises in the dramatic and ever-passionate sign of Leo. It's offering us some fresh-start energy, an auspicious chance to integrate some of the recent astrological lessons learned, and a fertile patch of soil in which you can plant some energetic seeds when it comes to creative passion projects - and its energy is even stronger due to the fact that it's both a super moon and a black moon."
"Remember to be gentle with yourself and others. We are all children of chance and none can say
why some fields will blossom while others lay brown beneath the August sun." ~Kent Nerburn
"August is that last flicker of fun and heat before everything fades and dies. The final moments of fun before the freeze. In the winter, everything changes."
~Rasmenia Massoud, You Don't See Any of This

"August is a gentle reminder for not doing a single thing from your new year resolution for seven months and not doing it for next five." ~Crestless Wave
"One day you discover you are alive.
Explosion! Concussion! Illumination! Delight!
You laugh, you dance around, you shout.
But, not long after, the sun goes out. Snow falls, but no one sees it, on an August noon."
~Ray Bradbury, Dandelion Wine
"If a June night could talk, it would probably boast that it invented romance." ~Bern Williams
Love & Light, Lori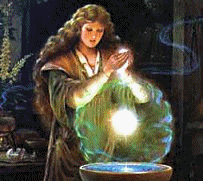 Life is a never-ending quest; however, unlike the 3 Wise Men of biblical tale, most of us do not have a Guiding Star. Luckily the Universe has a way of providing Guides when we need them the most. Like a compass, Lori can help you find your direction on your journey through life. Using the skills & gifts of her Russian ancestors, Lori can provide remarkably accurate insights into the choices facing you. Lori is a featured Psychic on Radio & TV.

Now, let Lori be your Guiding Star on your journey....

Guest Visits: